Moto Cross
Energy of freedom!
About the center
Motocross is considered to be one of the most spectacular technical sports. The mere sight of dizzying jumps and stunts is breathtaking, and bright sports wrestling and mass starts will not let anyone stay indifferent. After all, the outcome of motorcycle races is absolutely unpredictable.

Safety

The track is equipped with the most modern special electronics, including signal zones, where the riders receive a variety of notifications using electronic boards.

Multifunctionality

The track can host competitions and training in a variety of disciplines. The terrain and configuration is not only suitable for motorcycles, but also for ATVs and snowmobiles.

Training track

Next to the main track there is a warm-up track, with five corners, 333 m long and 6 m wide. Here guests can get basic skills in driving a motorcycle on soil; children can also get a training drive under the guidance of an instructor.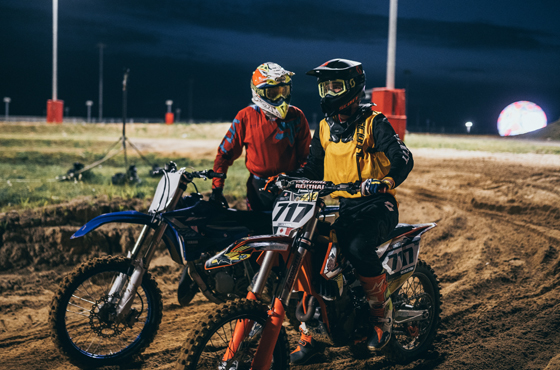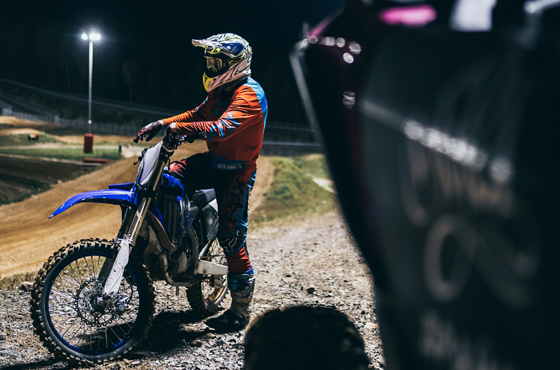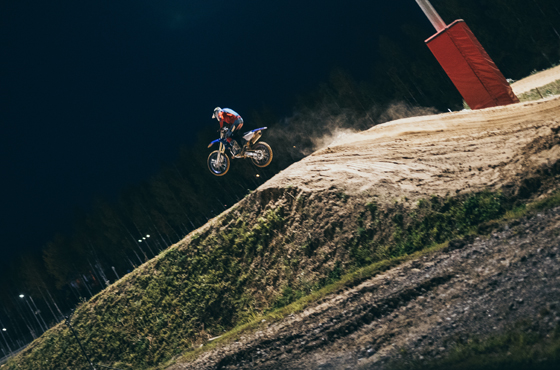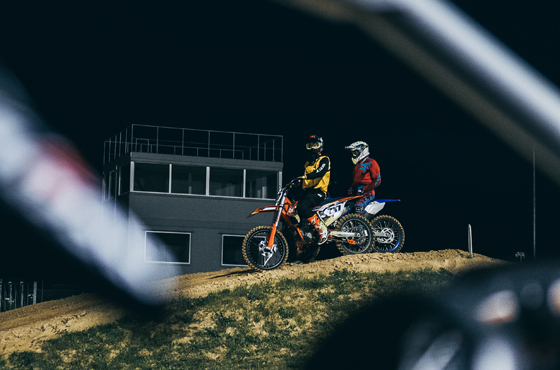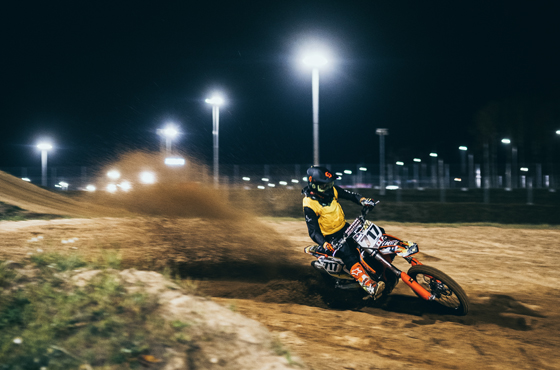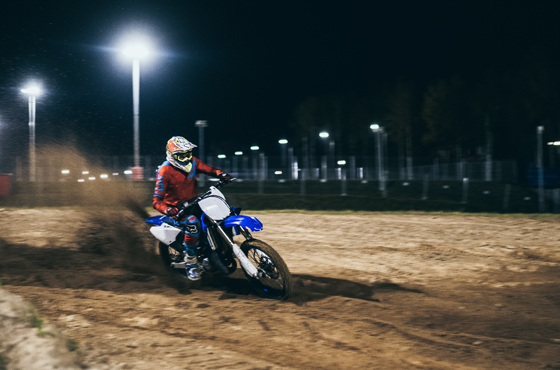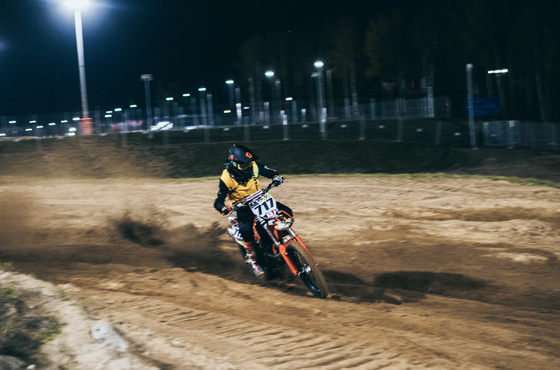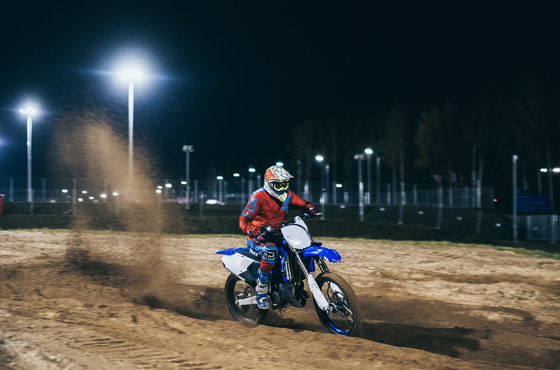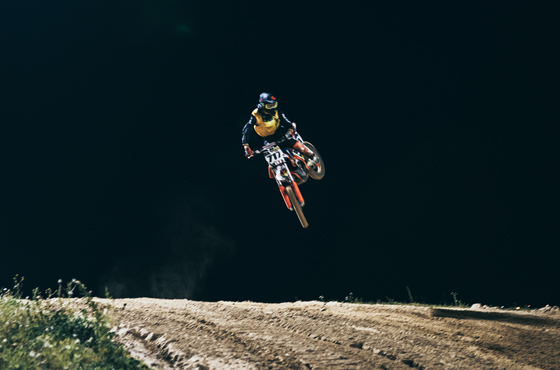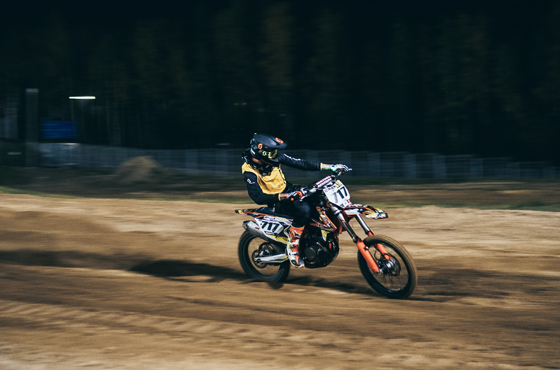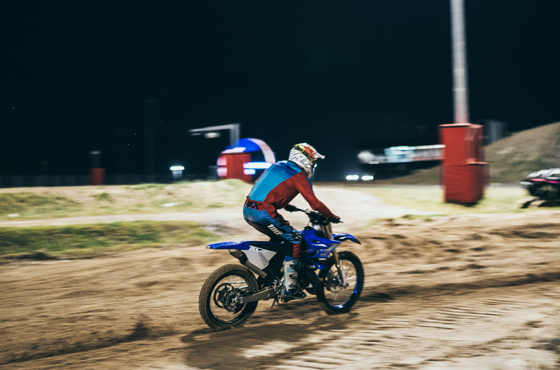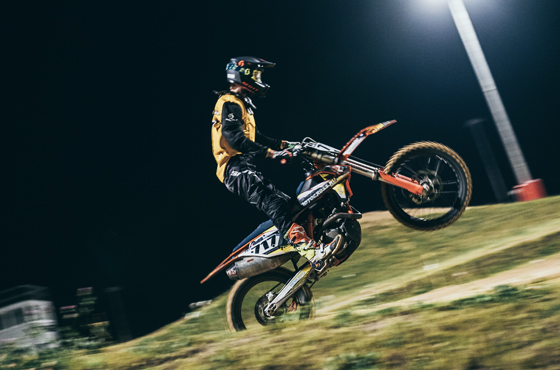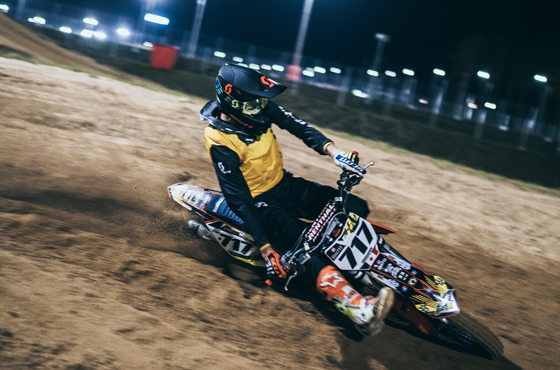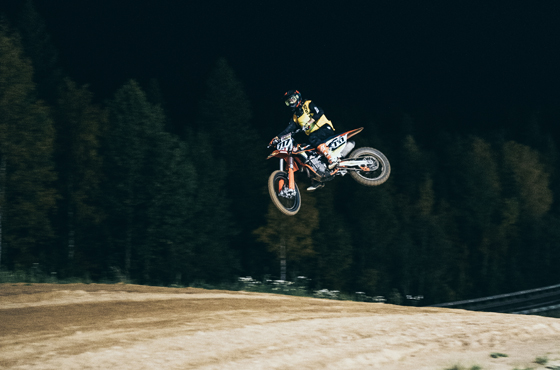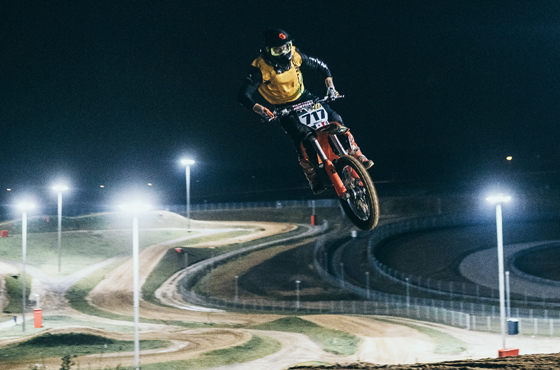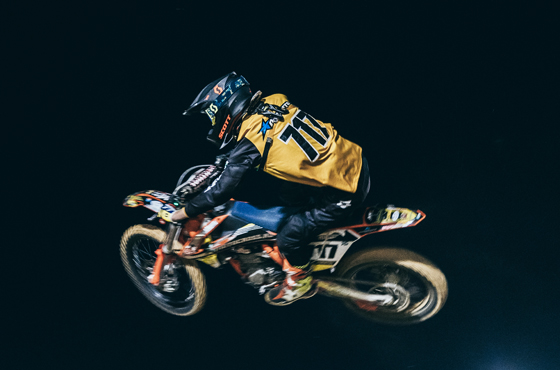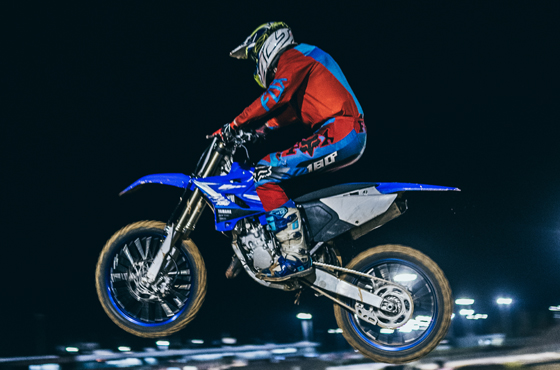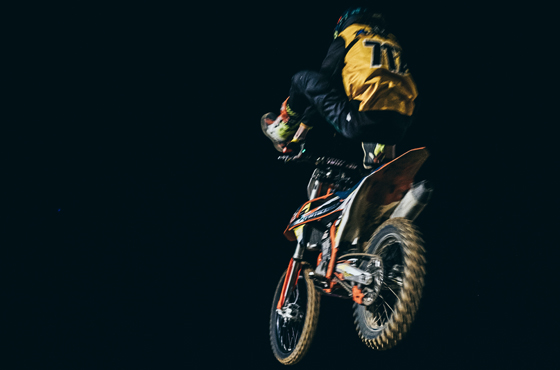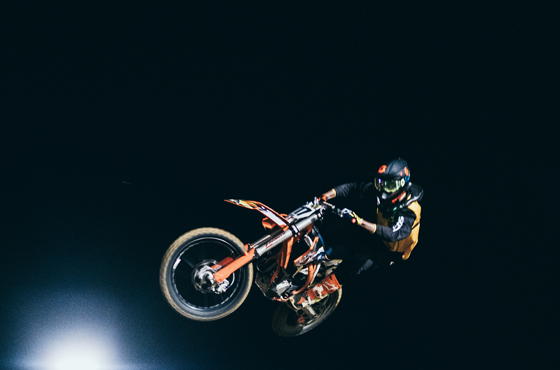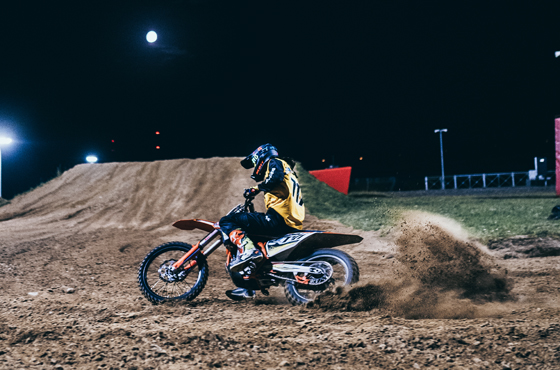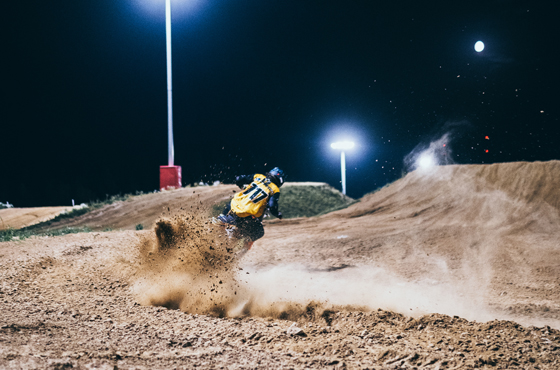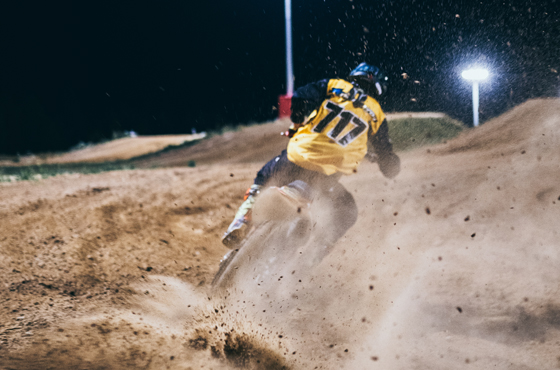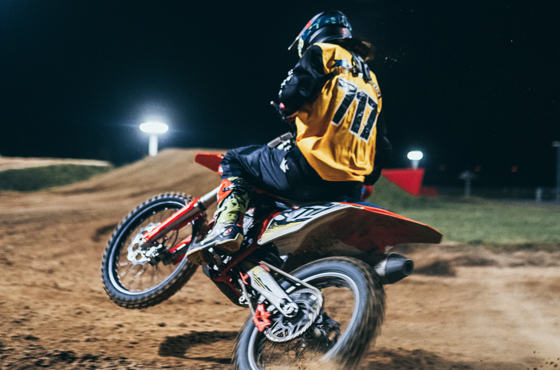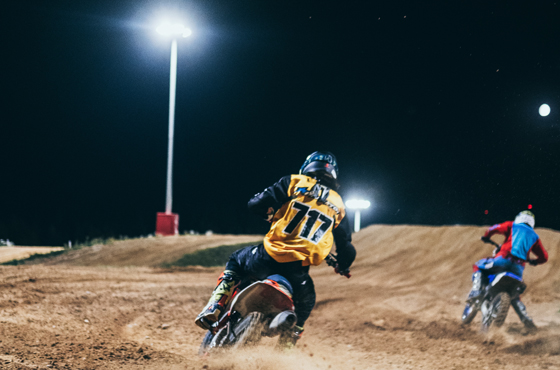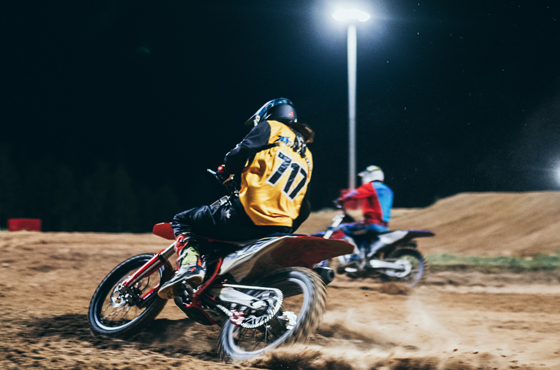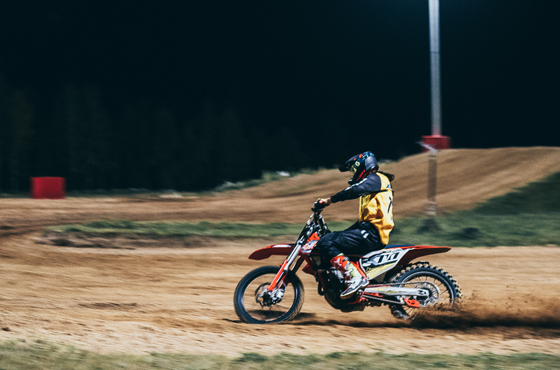 Motocross track features
The length of the track including vertical drops is 1750 meters. The width at the narrowest point is 10 meters, and at the widest point is more than 20 meters. There are 8 main elements (jumps) on the track, 15 corners with thrusts, 3 main descents and 3 ascents.

The entire track ground consists of specially brought sandy loam. When watered, it ensures the best adhesion of tires to the unpaved surface. There are two motocross tracks at Igora Drive - the main one and the training one, and they can be used simultaneously.

The track is intended for international and all-Russian competitions and for training the sportsmen in the following subjects:

motocross;
ATV cross;
snowmobile cross;
cross for motorcycles with sidecars;
buggy cross.
Motocross for adults and children
Instructor-led classes

Programs of varying intensity have been developed for all comers, depending on the experience level. Our instructors teach motocross skills even to those who are just getting started with motocross, as well as prepare riders for races.

Igora Drive instructors are professional pilots, holders of champion titles and prizes in motocross competitions. Classes are held for both adults and children starting from the age of 6 on a rental or own equipment.

* The cost of training includes outfit.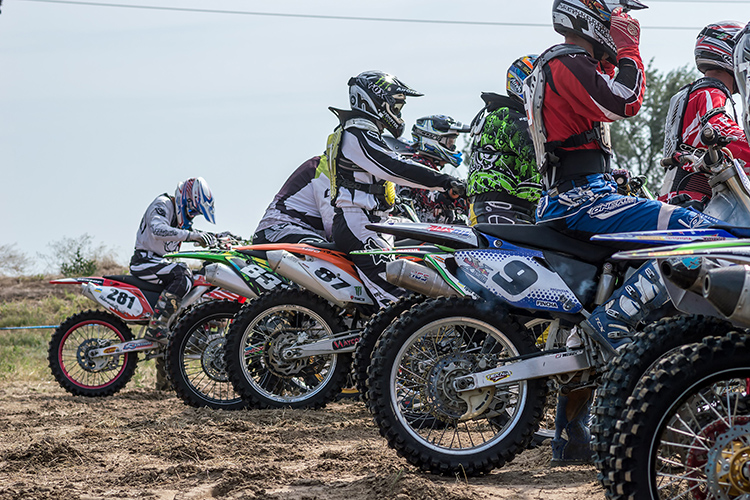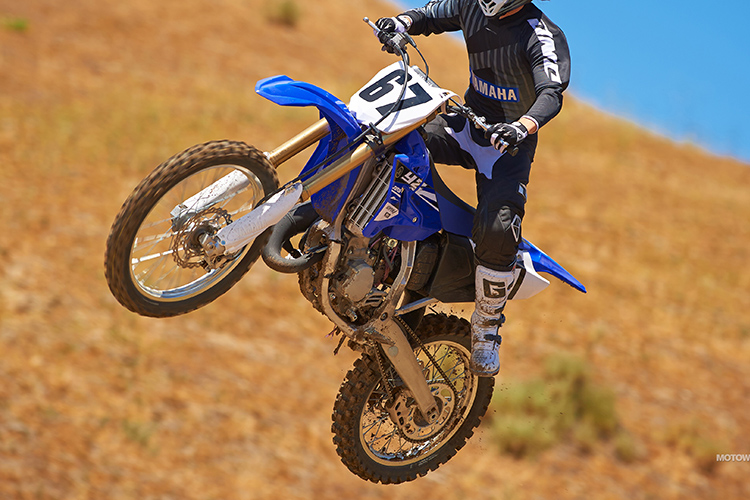 Individual class on rental equipment
Individually / Add. participant
75 minutes: 4000 ₽ / 3000 ₽
120 minutes: 6000 ₽ / 4500 ₽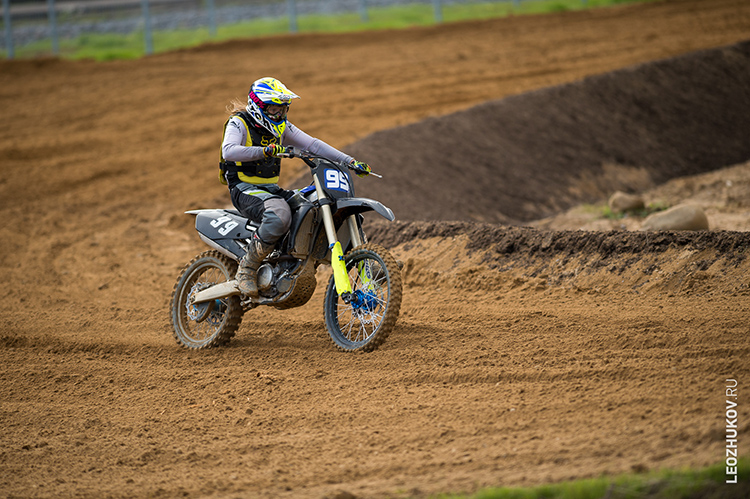 Individual lesson on your own equipment
Individually / Add. participant
75 minutes: 3000 ₽ / 2500 ₽
120 minutes: 5000 ₽ / 3500 ₽
Instructors
The coaching staff of the Rally Moto Center are professionals in their field, multiple winners of various motocross competitions. Our instructors are able to teach cross motorbike driving skills to both children and adults.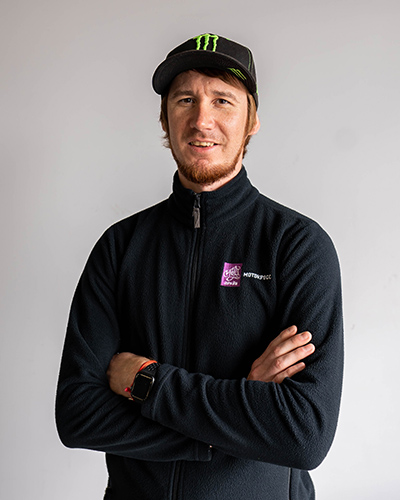 Timur Muratov
11-time Russian motocross champion
Kids motocross


Kid rides are organized on a motocross training track which is designed for all types of motorcycles. The unpaved track has safety areas and is perfect for getting the basic skills of riding a motorcycle on soil. Sharp corners and off-road conditions will help racers to practice extreme driving skills.

The creators of the Igora Drive Complex pay special attention to kids' motocross. The year-round courses open up a whole new world of sporting adventures for children and provide an entry ticket to professional motorcycle sport. Special sports bikes, a helmet and a racing suit, a track with tricky turns, fighting with rivals, the roar of the engine, the wave of the checkered flag and the podium. The first victories and the first dizzying emotions - every child dreams of plunging into this vivid atmosphere, feeling like a champion!

The goal of all our programs is not only to help in mastering the skills of driving a motorcycle off-road, but also to develop other sports qualities that will be useful outside the race track - it's the improvement of general physical fitness, and the education of champion character, and the ability to make split-second decisions in a difficult situation.

First steps in motorsport for kids

The Igora Drive complex provides a unique opportunity to get the first experience of solo motorcycle driving from an early age. In the motocross classes, children will be taught how to maneuver on sports motorcycles and assail off-road conditions.

When managing complex equipment, it is important not only to be able to hold the steering wheel, but also to understand its structure. Therefore, kids motocross is also an educational activity for children, like karting.

When a child attends motocross classes, a parent signs a statement of responsibility for all actions of their minor child on the Igora Drive track.

Without a signed statement, the child will not be admitted to training. You must have a child's birth certificate or passport with you!
Track days

Track days on motocross tracks are the ultimate freedom for any rider! With 15 corners, 8 jumps on the professional 1750 m track, this configuration will give an adrenaline rush to any motorcycle rider. Track sessions are organized with the guests' own vehicles both on the MXGP track and on the kids' track.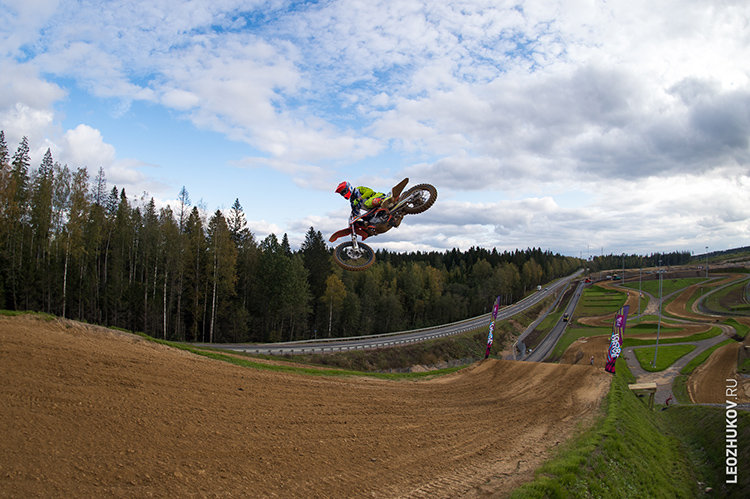 Track races during the track day on a motorcycle
MXGP track / Kids' track

1000 ₽ / 500 ₽
Requirements for taking part in track days

To be admitted to the track day, it is necessary to pass registration, medical examination and briefing.

It is obligatory to have a sports license (motorcycles, ATVs) / A2 driving license (buggies).
Participants under age of 18 need notarized permissions from parents.
Passport.
Accident insurance policy with an insured amount of at least 100 000 rubles including Autosport/Motosport risks insurance. Buy.
Be sure to have your own outfit.

*If a participant under the age of 18 has a racing license, it is necessary to present the original racing license and a notarized permission to participate in the race from the legal representatives of the participant (both parents or legal guardians). We strongly recommend to clarify all the details on underage admission to the races by calling the RMC in advance.
Working hours
Schedule Mon: 15:00 - 21:00
Tue-Sun: 10:00 - 21:00
Contact us
For questions about motocross, use a request form below